Obama Protects Illegal Who Murdered Top Model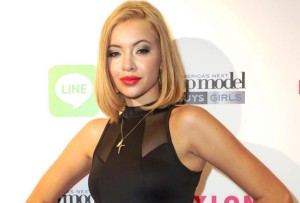 If you are a serial killing illegal alien gang member, it helps to be one of President Obama's "Dreamers."
Exchanges of letters on Tuesday between a U.S. Senate lawmaker and an official from the Department of Homeland Security (DHS) reveals that President Barack Obama's executive-ordered immigration policy was instrumental in protecting a criminal alien gang member. Sadly, that gang member allegedly murdered four Americans, including a former participant on the television series "America's Next Top Model," according to news reports on Wednesday.
In fact, spokespeople for President Obama admitted that an illegal alien and known gang member, who was allowed to remain in the United States thanks to the recent executive actions, killed four people in a southern state including a woman pursuing a career as a fashion model.
The suspect in that quadruple-murder case, Mexican-national Emmanuel Jesus Rangel-Hernandez, received permission to remain in the U.S. after his request to stay in the U.S. as part of Obama's controversial Deferred Action for Childhood Arrivals (DACA) program, according a letter sent to the Senate by DHS's U.S. Citizenship and Immigration Services Director Leon Rodriguez.
"Lord knows we have enough killers, rapists, robbers and burglars who are citizens. Why are we so keen on importing more of them? This administration's deceit knows no bounds. They lie to the American people and they have the most of the news media helping the Obama White House get over on citizens," said former narcotics agent and security specialist Lester McIntyre. "This one illegal alien took the lives of four people. He took everything they had and everything they would ever have had," he said.
Rodriquez conceded in a letter to Senate Judiciary Committee Chairman Chuck Grassley, R-Iowa, that Rangel-Hernandez's application had received his DHS agency's approval, despite the murder suspect's name being listed as a known Latino street-gang member in the federal crime database. "Based on the standard procedures and protocols in place at the time, the DACA request and related employment authorization should not have been approved," said Rodriguez, in his letter to Chairman Grassley, who is questioning the downside of what's commonly called "Obama's amnesty program" by opponents of the president's unilateral actions on behalf of lawbreakers.
Rangel-Hernandez, originally from Mexico, is charged by the federal prosecutors in North Carolina with the vicious murders of four people, including former "America's Next Top Model" contestant Mirjana Puhar. "This… confirms what we have feared — that USCIS is not doing a thorough job reviewing the individuals who it allows to stay in this country under the president's deferred action program" Grassley said in his written statement.
"It's no secret that USCIS staff is under intense pressure to approve every DACA application that comes across their desk. And based on this information, it's clear that adequate protocols are not in place to protect public safety. The fact is that this tragedy could have been avoided if the agency had a zero-tolerance policy with regard to criminal aliens and gang members," Grassley claimed.
Rodriguez, in his letter to Senator Grassley, claimed his department had "no indication" that Immigration and Customs Enforcement (ICE) agents knew that Rangel-Hernandez a member of a dangerous crime gang. However, he did concede that a separate database showed the suspected killer he was indeed a gang member. Rodriquez said that his USCIS agents would be provided new training.
"How much training does it take to perform a database check? To hell with the database, how about full criminal background checks? We have more than 12 million illegal aliens — a number I suspect is fraudulent. How are we supposed to vet 12 million people? How will Obama vet the five million illegals in the DACA program?" asked former New York police officer Iris Aquino, herself a Hispanic U.S. citizen. "It's the same old story: Obama takes action, it blows up in his face, he feigns shock and then his administration attacks those who are outraged with the results of his stubbornness ," she added.
Jim Kouri, CPP, the fifth Vice President and Public Information Officer of the National Association of Chiefs of Police, has served on the National Drug Task Force and trained police and security officers throughout the country. This article originally appeared in the Examiner and is reprinted by permission of the author.