Pain Capable Unborn Child Protection Act Shows Abortion a Key Issue for 2016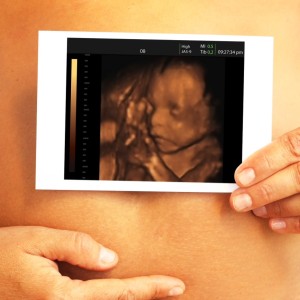 Conservatives frustrated by consistent liberal policy victories in Washington often question whether it actually matters which party is in charge. For pro-life legislation, however, it is important that Democrats not retain the White House in 2016.
On Wednesday, the House of Representatives voted 242-184 to pass the Pain-Capable Unborn Child Protection Act. This bill seeks to ban abortions from 20 weeks after a mother conceives until birth.
 "All life is sacred. And now we know from science that babies in their mothers' wombs feel pain like the rest of us," Rep. Doug Collins, a Georgia Republican, explained the morning after passage. "To protect more of them from harm, I voted for [Wednesday's] bill, prohibiting late-term abortions with very limited exceptions." Those exemptions in the proposed law apply to cases of rape or incest against a minor, according to the congress.gov website.
The bill was sponsored by Rep. Trent Franks, Arizona Republican, and cosponsored by more than 180 other representatives, including Republicans Justin Amash of Michigan, Dave Brat of Virginia, Sean Duffy of Wisconsin, Mia Love of Utah, Alex Mooney of West Virginia, and Daniel Webster of Florida.
"It is the purpose of the Congress to assert a compelling governmental interest in protecting the lives of unborn children from the stage at which substantial medical evidence indicates that they are capable of feeling pain," reads Section 2(12) of the bill.
Only four House Republicans voted against the Pain-Capable Unborn Child Protection Act: Charlie Dent of Pennsylvania, Bob Dold of Illinois, Rodney Frelinghuysen of New Jersey, and Richard Hanna of New York, while Jody Hice of Georgia voted "present."
The three Democrats who cosponsored the bill are Reps. Daniel Lipinski of Illinois, Collin Peterson of Minnesota and Madeleine Bordallo, a non-voting member from Guam. Two Democrats who did not cosponsor the bill but voted for it are Reps. Jim Langevin of Rhode Island and Henry Cuellar from Texas.
Two Republicans, Reps. Jackie Walorski of Indiana and Renee Ellmers of North Carolina, withdrew their cosponsorships in January.
The bill next will be up for a vote in the Senate, where some pro-life activists are skeptical it will pass. But even if it does win a majority vote in the upper chamber, the life-saving measure almost certainly will get killed by President Obama's veto pen.
"It's disgraceful that House Republicans would be considering a party-line vote on legislation that would put additional burdens on survivors of rape and sexual assault," White House press secretary Josh Earnest told reporters before the House passed the pro-life legislation.
This is a reminder that elections do matter – especially when laws to protect the unborn hang in the balance.
Carolyn Bolton is a political reporter based in Washington, D.C. Follow her on Twitter @carbolton.