Why We Pro-Freedom Teens Should Care About Politics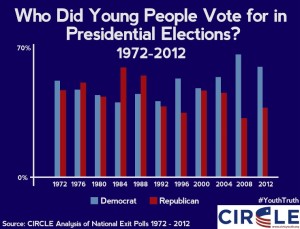 I want teens to care about politics. So often, it seems like there's no point. We so frequently get news of scandals, gridlock, and power plays that apathy becomes easy.
I think that at some level, most of us teens know that the government can be changed by the people. It's hard, though, and it takes time. The slow pace of change causes us to lose interest.
Keep in mind, however, that politics affect you every day. You may not think about it often, but local government controls the public schools; state government controls the roads. So, if you go to a public school or drive on a public road, you are subject to the government.
Government is the only institution that can legally use force on people. I realized that I had to care about politics when I realized that the essence of government is legalized force. Think about it. Only government has the authority to make regulations and dispense justice. Such an organization needs to be watched closely.
Luckily, in America, we can influence government. And teens can be part of it.
Here are three compelling reasons to care about politics—
1. You may not care about politics, but politics cares about you. Often I hear people say, "But politics don't affect me!" That's simply not true. The reach of government is far, affecting matters from the price of gasoline to the availability of jobs. Most importantly, the decisions made by those in power affect your freedoms every day.
2. You can​make a difference. Some of my friends get a sense of hopelessness when the subject of politics comes up. The mentality is, "Nothing can be done! I can't make a difference." Again, the idea that nobody can make a difference is balderdash. Less than 60% of the eligible population will even bother to vote, even on a presidential election year. As a teen, merely being willing to discuss and think about politics makes a difference, because discussion is where opinions are formed. I'm not asking you to "get involved." I just want you to think about the issues.
3. Politics can be unpleasant, but they control your freedom​. So often, I hear, "Politics is disgusting; they're a twisted game for power, and I don't want to be involved with that." Yep, sometimes, power attracts corruption. That's precisely why the workings of government warrant the attention and vigilance of every citizen.
All over America, teens get involved in political efforts without even being old enough to vote yet. Why? Because they understand that they are part of the next generation of leadership. They don't want to be apathetic sheeple.
I want you to care, just a little tiny bit. Listen to politicians and try to determine what principles they hold. Keep up with current events. Make the effort to figure out what you believe.
Remember, your freedom is what's at stake.
Quinn Reichard is the founder of American Individualists and serves as Director of Music at Hillsboro United Methodist Church. American Individualists is a political education organization located in Purcellville, VA. Founded by teens in 2013, the group provides a forum for political education and activism opportunities for young people. The group meets weekly at 5pm at the Purcellville Library. To learn more about American Individualists and its mission, visit www.americanindividualists.com.