Obama Still Thinks Executive Orders Can Undo Laws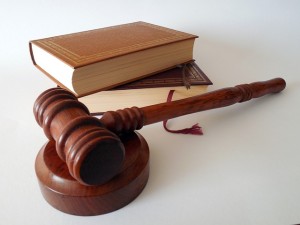 President Obama continues to believe that his pen is mightier than the law, as he recently stated that the government would assist families of hostages taken by terror organizations more than they have in the past. What this assistance actually means remains to be seen, but for now the implication is that the administration is attempting to consolidate some resources that typically deal with these issues, or at least get disparate departments within various agencies to actually communicate better with families and hopefully each other. The failure of communication among various agencies tasked with intelligence and operational activities in the war on terror has been a bone of contention since before 9/11, but also has not been entirely resolved by the creation of the Department of Homeland Security. That coordination of communication is a good idea, but that was followed by what should be considered a strictly illegal one.
In case a family is still not satisfied with how the government is handling the hopefully safe retrieval of loved ones held hostage, they do not have to worry about the government prosecuting them for directly negotiating ransom payments with terrorists. While many people would quickly leap to saying that Obama has essentially stated that he is giving these families a pass when it comes to constitutional prohibitions against treason, more importantly, this is running afoul of U.S. Code. There is a very specific law against providing material assistance to terrorists, which is exactly what families would be doing if they paid ransoms to obtain the freedom of their captured loved ones. That also means that yet again, Obama has overstepped the limitations of Executive Orders by stating that the government will not prosecute families in these situations.
This is not new territory for this presidency, as the Immigration Order that would essentially grant open-ended amnesty to millions of illegal immigrants is currently tied up in court. Placing families of hostages in a similar legal limbo is beyond unconscionable, but that is exactly what this executive order has the potential to do. It's not likely that Obama himself will face any consequences for this action, but the first family that takes him at his word is definitely in danger of facing legal difficulties. It is yet another case of this administration failing to deal effectively on the world stage, but in this case, individuals that have already been victimized once will be in danger of paying the price. Sadly, Obama probably thinks he's just figured out a way to escape taking responsibility for yet another problem with his failed strategies on terrorism. Perhaps it would have been better if he simply told people to stay out of harm's way in the first place.