Obama May Be Importing Radical Islamists Into the U.S.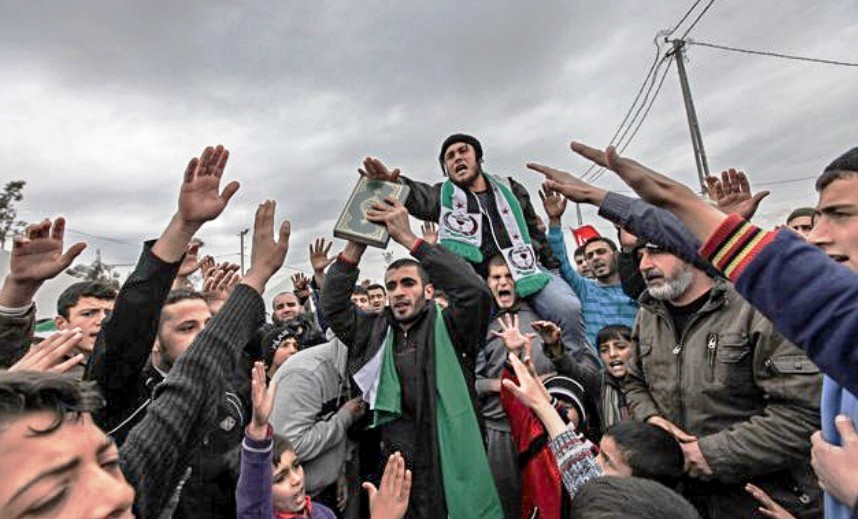 The bloody and terrifying war being fought between Muslim terrorists — from radical groups such as the Islamic State of Iraq and Syria (ISIS), al-Qaida-affiliate Al Nusra Front and others — and the regime of Syrian President Bashir Al-Assad has brought the largest number of refugees and asylum-seekers to the United States in a decade. However, counterterrorism experts within U.S. law enforcement are concerned with terrorists using the refugee exodus as cover to enter the United States. And, according to the U.S. Department of State, many more thousands are expected to arrive in 2016.
Human rights groups specializing in refugees and asylum-seekers, like the International Rescue Committee (IRC), have been urging the U.S. government help thousands more from Syria relocate to the U.S., claiming that more than 12 million are in dire need of some type of humanitarian assistance. Meanwhile, the United Nations has estimated close to 200,000 fighters and civilians have been killed in the savagely fought conflict that includes beheadings, mass shootings of prisoners, killings of Christians and Muslim apostates and many others.
The surge of refugees and asylum seekers from Syria and other Middle Eastern countries, in addition to those coming here with visitors' visas, has caused concern about the Obama administration properly vetting them, in order to identify Islamists and those with terror ties seeking to exploit the immigration system. Lawmakers are worried that not only is Syria the headquarters of ISIS, the most brutal and deadly of all terrorist groups, but also that Arab country's state of chaos is making it extremely difficult to screen the refugees, many of whom possess little or no identification documents.
While Syrian refugees have already been resettled in the United States this year — with the goal of bringing upwards of 2,000 in by the years end — a number of American cities and states have been less than cooperative with Obama unilateral actions. A number of Americans are also suspicious of Obama's program since it appears the only Syrians entering the U.S. are Muslims, a large segment of them being Sunnis, the same sect as al-Qaida, Al Shabaab, Boko Haram and the Islamic State of Iraq and Syria.
Chairman of the House Homeland Security Committee Michael McCaul, R-Texas, had written a letter to President Obama voicing how he and other congressmen are finding it difficult to support Obama's plan to resettle another 2,000 Syrian refugees in the United States in final months of 2015.
In the letter, McCaul mentioned what he and others have warned the Obama administration about in the past: that radical Muslim terrorists have repeatedly bragged on their Internet websites that there are plans to exploit any international program in order to breach the security of European Union nations and the U.S. mainland.
In the letter to Obama, McCaul also wrote about the national security threats posed by Obama's magnanimous sounding refugee program that will cost the American people millions of dollars for housing, food, healthcare and other benefits given to refugees. "It's one of the personal problems I have with the so-called progressives. They are quick to be magnanimous with other people's lives and other people's money. Then they give one another awards for their actions which actually cost neither blood nor treasure," said former U.S Marine and police detective Michael Snopes.
"Despite all evidence towards our homeland's vulnerability to foreign fighters, the Administration still plans to resettle Syrian refugees into the United States," McCaul said in his letter to the President, which was copied to Obama's so-called national security team including Secretary of State John Kerry, Attorney General Loretta Lynch and FBI Director James Comey.
"The Director of the National Counterterrorism Center and the Deputy Director of the FBI both sat before my Congressional Committee… and expressed their concern with admitting refugees we can't properly vet from the global epicenter of terrorism and extremism in Syria. America has a proud tradition of welcoming refugees from around the world, but in this special situation the Obama Administration's Syrian refugee plan is very dangerous," warned Rep. McCaul.
Jim Kouri, CPP, the fifth Vice President and Public Information Officer of the National Association of Chiefs of Police, has served on the National Drug Task Force and trained police and security officers throughout the country. This article originally appeared in the Examiner and is reprinted by permission of the author.