Dems Call for Fed Investigation of Abortion Video Makers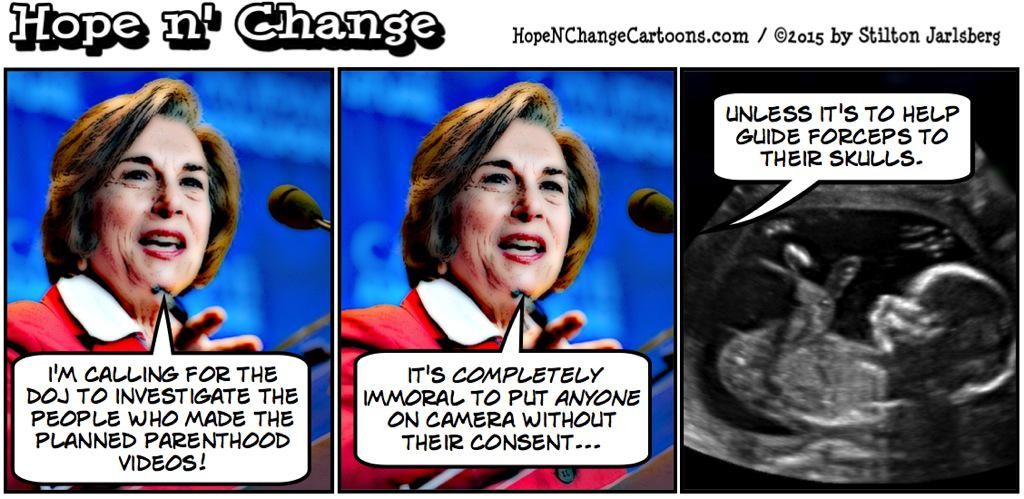 Because it's the most offensive thing they can possibly do, House Democrats are now calling for a federal investigation of the group which secretly recorded Planned Parenthood officials casually discussing baby butchery and potentially illegal organ sales during business lunches.
Democrat Representative Jan Schakowsky of Illinois, seen above, is concerned that the videomakers may have broken laws, although it's not clear if she believes the laws were broken in "crunchy" or "less crunchy" ways.
The group behind the videos, the Center for Medical Progress, is also being accused by the democrats of using deceptive language when filing for tax-exempt status. Although according to the Hope n' Change legal department, the wording on the application was accurate in a vague sort of way – which is a lot more than we can say about Obamacare.
For now, we're hoping that the damning videos keep coming and we don't plan to offer a tissue to Planned Parenthood with which to dry their crocodile tears. Especially since they wouldn't even recognize a "tissue" which didn't have a small beating heart.