Poll: Voters Back Trump's Mexico Wall, Oppose Anchor Babies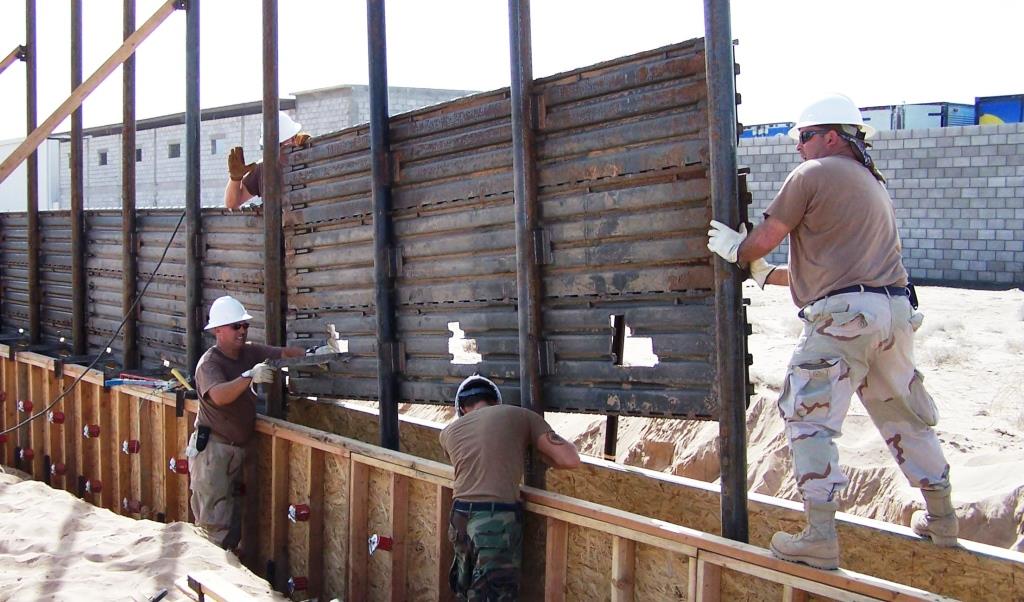 A new poll shows that Donald Trump's views on dealing with illegal immigration are more mainstream than the mainstream media will admit.
An estimated 20,000 people poured into Ladd Peebles Stadium in Mobile, Alabama, Friday night to hear Republican presidential front-runner Donald Trump explain his plan to get the U.S. borders under control, and kick out criminal aliens currently allowed to walk the streets of so-called Sanctuary Cities.
Trumps proposals are striking a chord with the American electorate. This week's Rasmussen Reports national survey found that among likely voters — Republicans, Democrats and Independents — 51 percent favor building a wall on the U.S.-Mexican border; 37 percent disagree, and 12% are not sure. A whopping 80 percent said that they support the deportation of all illegal immigrants convicted of a felony, against 11 percent opposed and nine percent not sure.
Among Republicans, 70 percent of likely GOP voters agree that the United States should build a wall along the Mexican border to help stop illegal immigration. Seventeen percent (17%) of GOP voters disagree, while 13% are undecided. Ninety-two percent (92%) of Republicans agree that the United States should deport all illegal immigrants who have been convicted of a felony in this country. Only four percent (4%) disagree.
Meanwhile establishment Republicans and Democrats in the news media claim the majority of Americans want Obama-style amnesty for the millions of illegal aliens already living in the United States.
Trump's views on "anchor babies" — to end automatic citizenship for children born to illegal immigrants in this country — are also popular. According to Rasmussen, fifty-four percent (54%) of voters disagree with the policy that says a child born to an illegal immigrant here is automatically becomes a U.S. citizen. Just 34 percent favor President Barack Obama's plan to protect up to five million illegal immigrants from deportation. Most voters continue to think instead that the United States is not aggressive enough in deporting those who are here illegally.
Rasmussen Reports has routinely found that most American voters want the border security with Mexico revamped to prevent further illegal immigration before there are discussions of amnesty. In May 2015, 63% said gaining control of the border is more important than legalizing the status of illegal aliens already living in the United States, the highest level of support for border control since December 2011.
Even a majority of Independents (57%) favor building a wall compared to 30 percent of Democrats. Ninety-four percent (94%) of all voters who support a security wall at the border also support deportation of illegal immigrants convicted of a serious or violent crime in the United States. But even 65% of those who oppose a wall agree with the policy on deportations.
While Donald Trump took a lot of criticism from Democrats and some of the Republican presidential hopefuls over his candid remarks about the criminality of many illegal immigrants, most U.S. voters agree with Trump that illegal immigration increases serious crime in this country.
The negative reaction to his comments increased Trump's media coverage, but then came the murder of a young woman who was a citizen in San Francisco by an illegal alien from Mexico who admitted he lived in that Californian city because it doesn't enforce immigration laws. Most voters now want to get tough on so-called "sanctuary cities" that refuse to enforce these laws.
"Someday — hopefully soon — the GOP will stop taking political strategy advice from Democrats who have always found common-cause with anti-American policies and destructive strategies," says Sonia Vega-Cruz, a former drug enforcement agent who has worked in U.S. border states. "And to listen to the denizens of the nation's news media is like listening to an opponent's campaign staff since most reporters have betrayed their role as a disinterested third-party and have become a part of the Democratic National Committee. You also have phony Republicans such as Fox News Channel's Geraldo Rivera who tells viewers he's a registered Republican as he spouts left-wing propaganda," she added. "Conservatives should avoid him like the plague."
Jim Kouri, CPP, the fifth Vice President and Public Information Officer of the National Association of Chiefs of Police, has served on the National Drug Task Force and trained police and security officers throughout the country. This article originally appeared in the Examiner and is reprinted by permission of the author.