Huma Abedin Emailed Hillary Classified Info From 3 Agencies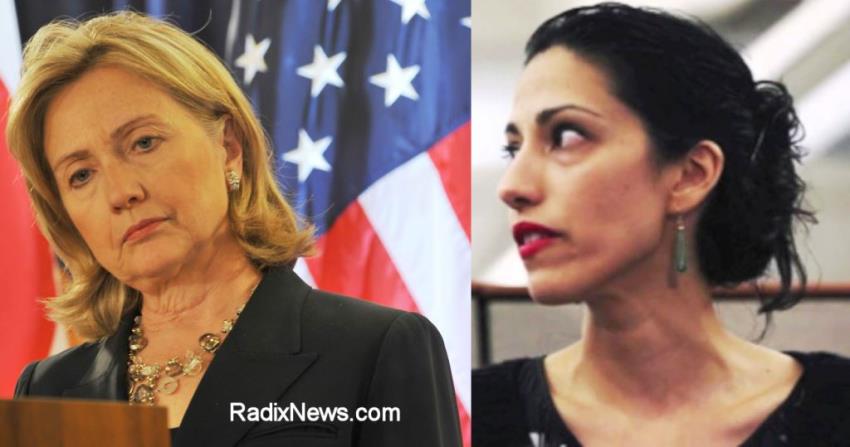 Contrary to claims made by Democratic presidential hopeful Hillary Clinton — that there were no classified information on her personally owned Internet server — Fox News Channel's Chief Intelligence Correspondent Catherine Herridge has broken a news story sure to add fuel to the Clinton email scandal firestorm on Wednesday. Herridge, a Harvard graduate, is exclusively reporting that one of the emails that led the Federal Bureau of Investigation (FBI) to probe the personal server of the former secretary of State does contain classified intelligence from three different agencies.
Herridge's report of this FBI finding opens up a can of worms for the State Department: the allegation that officials at the administration's diplomatic department violated a presidential executive order, signed by President Barack Obama, by their authorizing its release.
The document that got the attention of FBI agents and initiated an investigation was an email from Clinton's senior advisor Huma Abedin that contained intelligence from the Defense Intelligence Agency (DIA), the National Security Agency (NSA), and the National Geospatial-Intelligence Agency (NGA), which oversees the so-called spy satellites. The email was from April 2011, but was released along with other documents connected to the 2012 Benghazi massacre in Libya in May of this year. This was in violation of the Obama executive order since these State Department officials were not authorized to declassify intelligence.
Fox News's Herridge said she discovered that in late spring all three agencies confirmed to the intelligence community's inspector general that the emailed intelligence was classified when it was sent four years ago by Abedin to Clinton's private account and not her government email address, and that email remains classified to this day.
Clinton's presidential campaign staff and her former minions at the seemingly politicized State Department have forcefully argued that the email was not classified and that even the intelligence agencies have an internal difference of opinion regarding security classifications. "That has nothing to do with me," Clinton told reporters last week.
The State Department spokesman, a former U.S. Navy rear-admiral, also said last week that his colleagues are seeking a second opinion on the classification of some emails from the Office of the Director of National Intelligence, who leads the intelligence community.
"I made clear that we've asked the Director of National Intelligence for another assessment of those two, the two that the ICIG had determined should have been classified – or at least portions of which should have been classified top secret. So we've asked the DNI to look at that and we'll see what happens," spokesman retired Adm. John Kirby said.
But Fox's Herridge, who's recognized by military, intelligence and law enforcement professionals as one of the best journalists on the scene today, quotes a source close to the email investigation as telling her there is no such appeals process, and the finding that the intelligence was classified by the agencies who owned it is "not negotiable."
According to noted polling firm Rasmussen Reports, "[The] growing national security questions about Hillary Clinton's use of a private e-mail server during her time as secretary of State are drowning out much of her message as a presidential candidate and causing many of her fellow Democrats to worry about the future of her campaign. Is it time for Clinton to put her campaign on temporary hold?"
"Voters are almost evenly divided on that question: the latest Rasmussen Reports national telephone survey finds that 46% of Likely U.S. Voters believe Clinton should suspend her campaign for the Democratic presidential nomination until all of the legal questions about her use of the private e-mail server are resolved. Nearly as many (44%) disagree. Nine percent (9%) are undecided," according to Rasmussen Reports survey.
Jim Kouri, CPP, the fifth Vice President and Public Information Officer of the National Association of Chiefs of Police, has served on the National Drug Task Force and trained police and security officers throughout the country. This article originally appeared in the Examiner and is reprinted by permission of the author.