Study: ISIS Recruitment In America On The Rise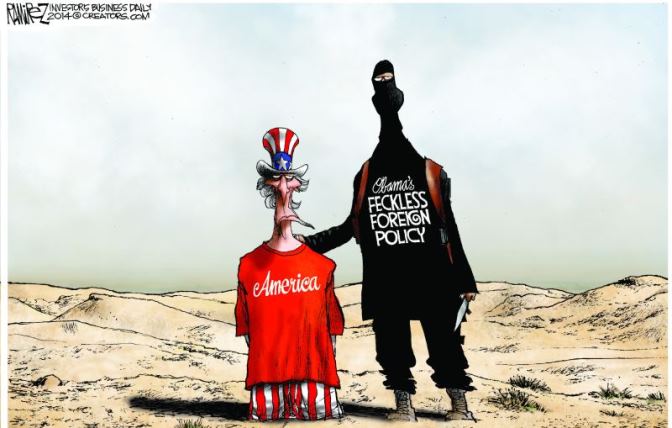 A new study offers what its authors describe is the first comprehensive review of the recruitment of Americans by the Islamic State of Iraq and Syria (ISIS). The study is based on legal records and social media research conducted by the George Washington University's Program on Extremism. The report examined social media accounts and legal documents of nearly 400 Americans who sympathize with ISIS, according to the Homeland Security News Wire.
"The phenomenon of Americans joining jihadist groups is not new, but the size of the ISIS-related radicalization and mobilization is unprecedented," said Lorenzo Vidino, director of the Program on Extremism.
The study finds the following characteristics of ISIS U.S. sympathizers, based on information included in legal documents: Their average age is 26;  more than 50 percent traveled or attempted to travel abroad;  authorities have made arrests in twenty-one states; 40 percent converted to Islam; 14 percent are female.
According to the Homeland Security News Wire, the report examined more than 7,000 pages of legal documents related to the seventy-one individuals charged with ISIS-related activities in the United States. It found that the profiles of individuals involved in ISIS-related activities in the United States differ widely in race, age, social class, education, and family background. Their motivations are equally diverse.
The report also says there have been active investigations in all fifty states, and U.S. law enforcement officials have made arrests in twenty-one states. It notes the highest number of ISIS recruits were charged in New York and Minnesota.
"Other than size, diversity is the other main characteristic of this phenomenon. We have seen cases in big cities and rural towns. The individuals involved range from hardened militants to teenage girls, petty criminals and college students," Dr. Vidino said. "While some seek to join the self-declared caliphate in ISIS-controlled territory, others plan attacks within the United States. It's a growing and disturbing phenomenon."
"ISIS and its supporters are adept at using social media to radicalize and recruit Americans," said Seamus Hughes, deputy director of the GW's Program on Extremism. "A small number of Americans have whole-heartedly embraced their new-found ISIS support system online. The bar for Americans to join these terrorist organizations has been lowered, allowing a level of connectivity and interaction with recruiters and propagandists unheard of just a few years ago."
The GWU Program on Extremism will publish some of the legal documents used to compile the report on its Web site. This will be one of the largest online collections of ISIS-related legal documents on American cases.
Jim Kouri, CPP, the fifth Vice President and Public Information Officer of the National Association of Chiefs of Police, has served on the National Drug Task Force and trained police and security officers throughout the country. This article originally appeared in Conservative Base and is reprinted by permission of the author.