The Holiday Haters (Video)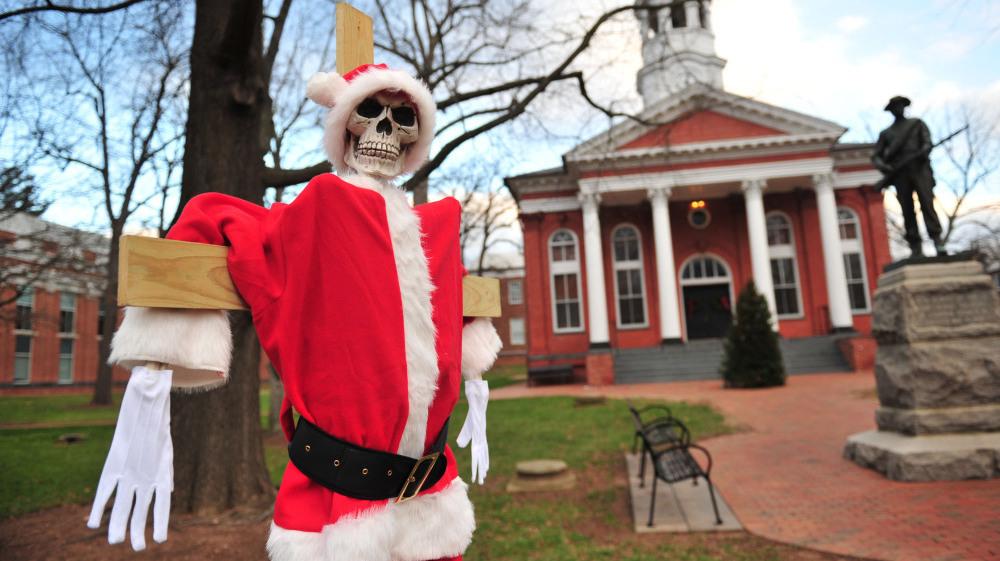 The holiday season brings out the best in people: kindness, generosity and hope for the new year. Unfortunately, for a small but strident group of malcontents, it is the season to engage in public displays of anti-religious bigotry that borders on hate speech.
In Santa Monica, atheists were granted 18 of 21 plots in a public park allotted for holiday displays and have erected signs mocking religion. In the Wisconsin Statehouse, a sign informs visitors, "Religion is but myth and superstition that hardens hearts and enslaves minds." A video that has gone viral on YouTube shows denizens of Occupy D.C. spewing gratuitous hatred at a couple who dared to appropriate a small patch of McPherson Square to set up a living Nativity scene. "Is that legal?" one member of the illegal encampment asks skeptically. Occupy irony.
Those who oppose public displays of religious symbols cite the First Amendment's establishment clause. The Supreme Court and state and local authorities have issued confusing and sometimes conflicting guidance over what constitutes a permitted display. For example, in the seminal case of County of Allegheny v. ACLU (1989), a narrowly divided high court ruled that a Christmas tree and menorah were a permitted expression of the "winter-holiday season" but a creche conveyed a "patently Christian message" and was disallowed. Perplexed local officials often conclude that they have to take an all-or-nothing approach – either everything must be permitted in public spaces or nothing will be. This is an extreme position that only rewards extremists.
Cities have opened the door to those who have nothing positive or enlightening to express but seek only to demean and disparage those for whom the holidays are sacred. Their messages are calculated to inform people of faith that they are foolish, unsophisticated and superstitious. Such behavior is immature, thoughtless, confrontational and insulting. It has no redeeming social value. Its proponents take an extreme stand on rights but with no regard for propriety or community.
In Leesburg, Virginia, a few years back, a Santa-suit-clad skeleton was nailed to a cross ostensibly to protest the commercialization of the holiday season. Angry residents knocked down the display several times in acts of civil disobedience, but vandalism isn't a fit response to the provocations of the faith haters. Indeed, Nativity scenes and menorahs are vandalized every year.
Rep. E. Scott Rigell, Virginia Republican representing the commonwealth's 2nd Congressional District, responded to the House ban on using the franking privilege to send specific holiday greetings by making a humorous video stating in one minute the common sense of the matter: "It's good and proper and right and constitutional" to be able to say Merry Christmas and Happy Hanukkah. The Catholic League has urged Christians to "adopt an atheist" this holiday season to "bring a little joy into the life of the poor atheist that has nothing this time of year." There is a virtue in responding to the barbs of the faithless with equanimity and good humor.
America has been blessed by God as a free country. It is free enough — and strong enough — to include the holiday haters.
James S. Robbins is the author of The Real Custer: From Boy General to Tragic Hero. This column is adapted from one originally appearing in The Washington Times and is reprinted by permission.