Obama, Biden, Reid and Schumer Oppose Election Year Supreme Court Nominations (Video)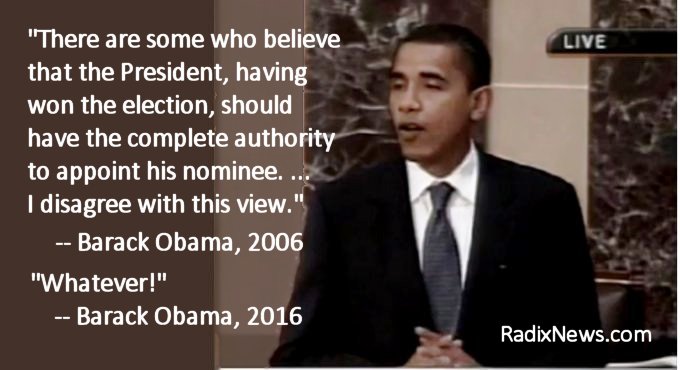 Chuck Schumer, Harry Reid, Joe Biden, and Barack Obama on blocking Supreme Court nominations. Funny how they can read the Constitution so differently when it's suddenly a bit inconvenient for them and their liberal agenda.
This video was compiled by One Nation.