Hillary Clinton Flirts With Iran Lobby For Campaign Cash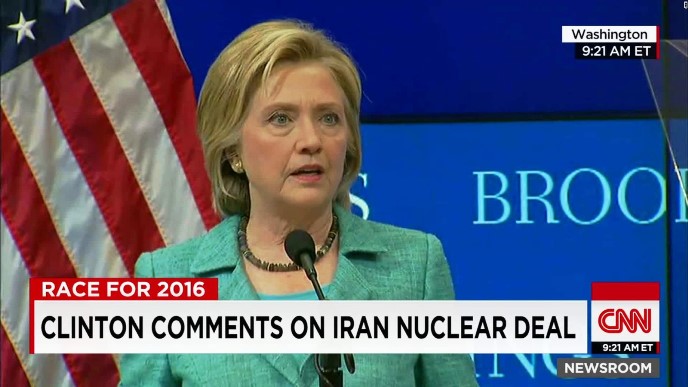 Hillary Clinton may have discovered a troubling new source for funding her billion-dollar campaign for the White House.
Robert Spencer reports in Jihad Watch that "a pro-Iran lobby group that is working against US interests and is actively trying to kill new antiterrorism laws will be at a fundraising event with her this weekend."
Pro-American Iranian freedom activist Hassan Daioleslam has "documented over a two-year period that NIAC is a front group lobbying on behalf of the Iranian regime."
NIAC opposes Iran sanctions and counts the United States' pro-Israel community as its enemy. With what are described as "close ties" to President Barack Obama and Secretary of State John Kerry, NIAC successfully pressured the White House and the Democrats to abandon sanctions, and they spread propaganda the same way Iran's Press TV does.
For example, Spencer shows that In 2013, they promulgated the big lie that Iran's President Rouhani was a moderate compared to his predecessor, Iranian "wildman" Ahmadinejad. Hillary Clinton frequently called Rouhani a moderate the same as she did the Eqyptian radicals from the Muslim Brotherhood.
Ploughshares partnered with NIAC and the White House to pressure the Jewish community and others to back the fatally flawed Iran nuclear deal.
Jim Kouri, CPP, the fifth Vice President and Public Information Officer of the National Association of Chiefs of Police, has served on the National Drug Task Force and trained police and security officers throughout the country. This article originally appeared in Conservative Base and is reprinted by permission of the author.