Brexit: A Wake Up Call for America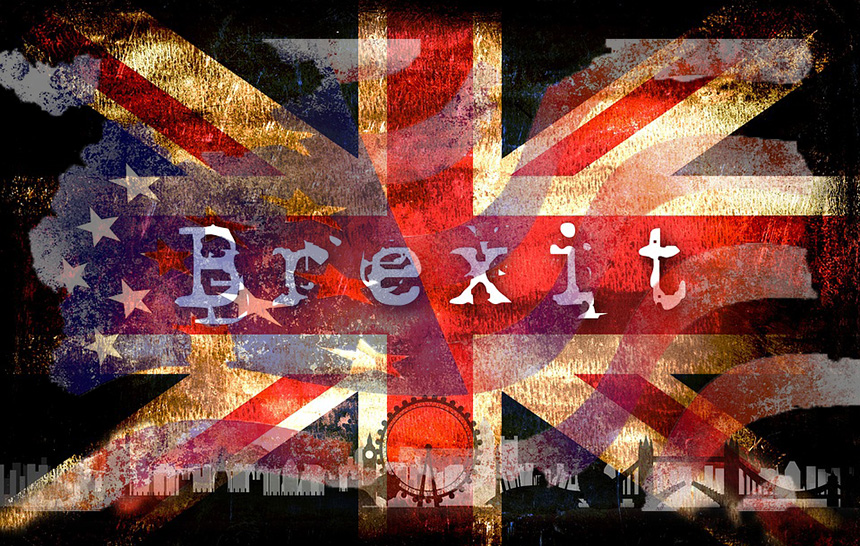 Our world changed on 9/11 when planes were driven into the World Trade Center, the Pentagon and a field in Pennsylvania. Americans could no longer ignore the world we lived in and that we had some very real enemies unlike any we had faced before. These are enemies without a sovereign country, without a government, and they are driven by a radicalized version of their faith that make them willing to kill themselves to take out their enemies – which is us.
Sadly the lessons learned on 9/11 faded in time. Americans, aside from those who have come from war torn nations, have been sheltered from the violence and terror that exists in the world every day. Obama may get up there and state that we live in the best of times, where the world is the least violent it has ever been, but that is easy to say from an American perspective.
America, as well Europe, once again is starting to wake up to the reality of our enemies and the depth of their resolve and their hate. In Western society, we have bought into this kum-ba-ya mentality. That if we just sit down and talk it out, if we are just more tolerant, if we just resist hate, that everything will be ok. Unfortunately our enemies don't buy into that mentality.
Today we see the people of the UK stand up and vote to leave the European Union (EU). The real driving force behind this? Borders. From France, to England to Belgium, their open borders policy has been their greatest weakness. It has opened them up to a flood of terrorists who are hell bent to attack Western society. Western Europe has been paying a great price for this naive way of living. Yes, it would be great if we could live in a world where borders weren't needed, everyone got along, there was no hate and no war. But this is not "It's a Small World" and sadly that is not human nature.
In the months and years to come, I see more countries looking to back out of the EU. The big question lies though with the US – will the United States take notice and take heed? Once again we are a bit insulated from the troubles and challenges of the rest of the world, even that of Western Europe, but time and time again we have seen the challenges of our own borders and the threats that is brings.
Our nation continues to grapple with the problem of illegal immigration coming through our southern border. As our politicians debate on how to deal with the millions of illegal immigrants currently in our country, we lose sight of the very large security threat to our own nation that lies in being lax with who is crossing our border.
There is no doubt that along with many wonderful families trying to find a better life in America, we have criminals – rapists, murderers, drug smugglers – that are coming right along with them. Add to that, our weak border is the perfect entry point for terrorists to slink into America. Borders do matter. It's not racist, it's not being intolerant, it's about being a sovereign nation and protecting your own.
Republican presumptive nominee Donald Trump has made this issue a hallmark of his campaign. Though greatly criticized and his words twisted often by the media, he is right on with the threats our southern border brings to our country, our people and our way of life. Britain today stood up and said enough is enough. Will America take notice? Will they get beyond their worry of being PC to see the real threat and issues a weak border brings? Will the media and the liberal left stop using the terms "illegal immigrant" and "immigrant" interchangeably as if they are one in the same?
We can only hope America will "wake up" again and without the tragic circumstances that lead to the awakening post-9/11. My hope is that "Independence Day" in the UK, as it's being called, and it's spirit of taking back their country and their sovereignty, putting their people and their safety first, will spread beyond their borders, and that voters here in the US will take notice and give much consideration to the issue when they go to cast their ballot in November.
Donald Trump is right. We need to secure our border and there is nothing racist or intolerant about that. The President's job is to protect his nation and it's citizens first and foremost. What we see in Hillary Clinton is a weak leader that would rather risk the safety and the lives of Americans in order to not risk any insult, to not give the appearance of being politically incorrect, and to pander to certain groups.
The world we live in today, doesn't allow for the type of leader that Hillary would be. The tide that started in the UK today, I can only hope, will come ashore here in the United States and raise the spirits of American to follow suit and reject the weakness and vulnerability that Hillary and Obama represent. Our safety and our way of life is at stake.
Felicia Tweedy is a political activist who has worked on both sides of the aisle, and an entertainment industry professional.
COPYRIGHT 2016 ROCKIT NEWS