Hillary Is Too Guilty to be Guilty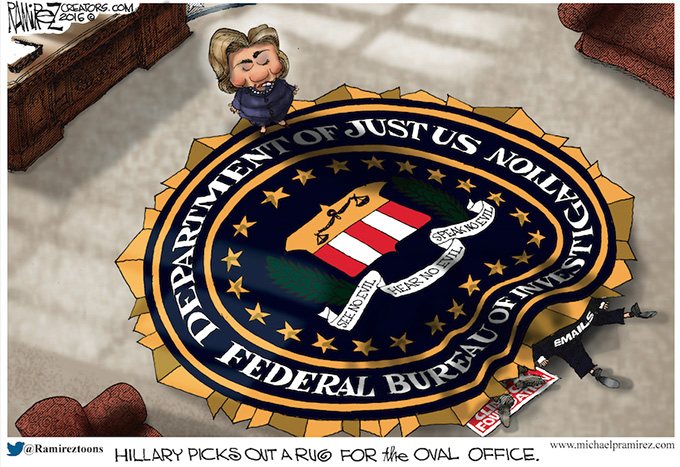 In addition to debunking multiple false statements given by Hillary Clinton, FBI Director James Comey delivered two bombshells in his testimony before Congress today:
1) Comey refused to rule out the existence of an ongoing FBI corruption probe of the Clinton Foundation.
2) Comey twice stated that Hillary Clinton allowed individuals who were not properly cleared to have access to classified information.  These two developments not only show Clinton's email scandal isn't going away anytime soon, they are stark reminders of the many lies she has told to cover up her reckless conduct and poor judgement while serving as Obama's Secretary of State.
See the clips from today's hearing below:
FBI Director Refuses To Rule Out Ongoing Corruption Probe Of Clinton Foundation
FBI Director: "No Doubt" Non-cleared People Had Access To Clinton's Classified Emails
FBI Director: Clinton Gave Non-Cleared Individuals Access To Classified Information
FBI Director: Clinton Knew She Did Not Have Authority To Have Email Server In Basement
FBI Director Confirms Clinton's Email Lies, One By One
COPYRIGHT 2016 ROCKIT NEWS