And Then They Came For Michael Jackson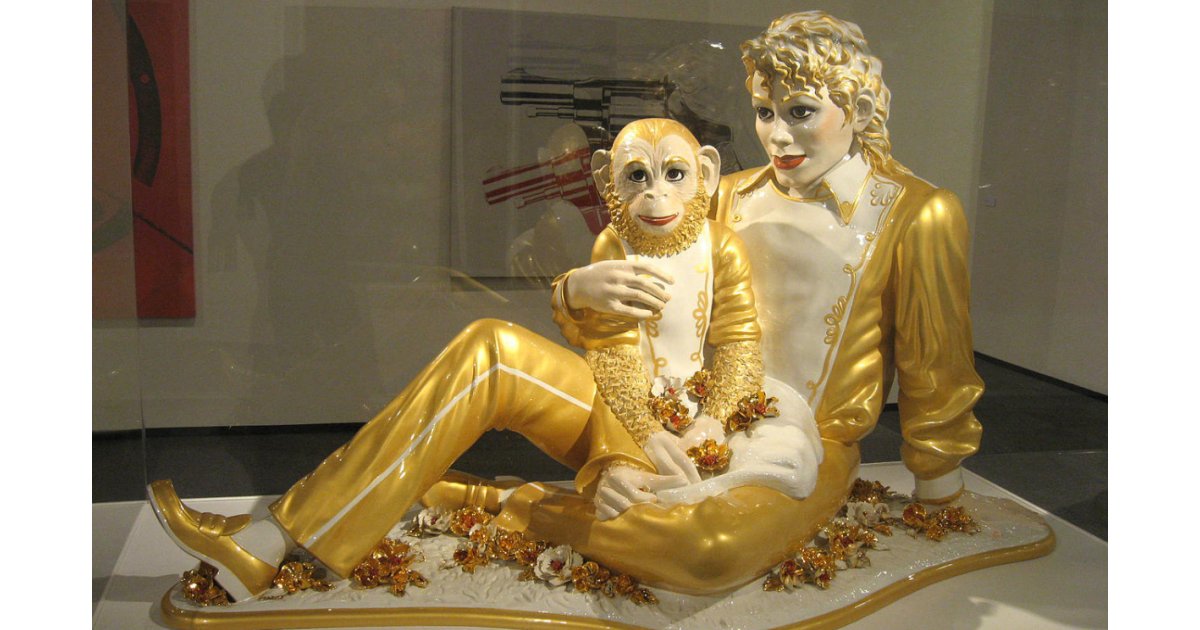 The documentary "Leaving Neverland" premiered on HBO just a couple of weeks ago and the fallout has been huge.
Speculation and accusations of child sexual abuse and pedophilia are nothing new when it comes to Michael Jackson. Such rumors plagued Jackson most of his adult life and career. But in the era of "me too" these allegations, along with the very raw detailed accounts in this documentary, seem to be drawing a reaction not seen before, even from Jackson's fans, friends and supporters.
In just the few weeks since "Leaving Neverland" premiered on HBO, a number of radio stations have removed Jackson's music from their playlist. A statue of Jackson in Europe has been taken down. The 1991 "Simpsons" episode where Jackson voiced a character has been removed from the lineup. A Broadway production about the life of Jackson, which was supposed to start a test run in Chicago, has been canceled. Even sales and streaming numbers have declined for Jackson's music, a rare phenomenon, as we have seen bans, or the threat of them, drive increased sales of that artists music, latest example being R Kelly.
Personally I've never been a fan of Micheal Jackson. I like some of his songs, many are iconic from my childhood and teenage years. But I always found Jackson strange, and not in an artistic way. Through the years and the many allegations against Jackson, I often believed there was truth to them. I felt that had a regular Joe behaved like Jackson did, just on having sleepovers with young boys alone, he would have been locked away immediately.  It would make sense that feeling as I do, I would support the current response to "Leaving Neverland."
I don't. In fact, I'm greatly disturbed by it.
This erasing, deleting, tearing down, banning, isn't unique to Jackson, it's a phenomenon that has been happening quite often in this Country. We've somehow become a society that feels it can right its wrongs, even rewrite history, all by just tearing down any monument or memory of it.
We've seen it with monuments to Confederate leaders, U.S. Presidents, musicians, casualties of war, and other symbols no longer considered politically correct. One after another, these statues and references to these historical figures that shaped our Nation, are being removed, covered, blotted out of history.
Sadly, you could tear down all the statues you can find, and it doesn't change a thing. If anything, it can breed resentment, and worst of all it creates ignorance to the lessons our history teaches us.
We are creating an almost Puritan society where if someone doesn't match up to a certain moral code, they are blotted out of history, even if what they are famous for has nothing to do with their personal lives. It's an easy scapegoat – it gets society off the hook easy without taking any real responsibility for our own role or making any real change. It also allows a segment of our society to control what information is accessible to the public, based on their morals, values and politics.
We have yet to come to terms with a very core issue damaging society today, one where we put celebrities on a pedestal. It's not to say that there aren't good role models out there, but you will find more among your average Americans than you will in the celebrity class. Many of these celebrities are extremely flawed, but our society buys their image and ignores anything that doesn't fit.
We Always Knew Something Was Up
How long have we heard of the allegations against Micheal Jackson? I'm an 80's kid and as long as I can remember, rumor and allegations surrounded Jackson. Remember, Jackson was taken to court twice over it. One he even settled out of court. It was easy to dismiss it though, make excuses, or even ignore it, because of the celebrity factor.
Somehow in our society, we come to think that because someone is talented, it automatically makes them a wonderful person. We ignored the sleepovers with boys and the eye witness accounts, we claimed the families of the accusers were just after money, we ignored the lives that were shattered in the process because of the stars in our eyes. Today we are suddenly shocked and outraged after a documentary, one that basically says nothing new. Suddenly it's become – Tear it down! Ban his music! As if it will make up for decades of turning a blind eye or living in denial.
We need to ask ourselves, what does Jackson's song "Thriller" have to do with any of these allegations, will this effort change anything, does it make the right people accountable? Jackson is dead, just like the leaders of the Confederacy of more than 150 years ago. Do we tear the entire building down because one of the builders wasn't a good person? What about all the other talent involved in making a record? If it's an actor, or movie producer, do we ignore all the other talent in a film and ban it because one person is flawed? Are we bad because we may like a movie produced by Harvey Weinstein, or a film staring Kevin Spacey, or a song by Jackson or R Kelly?
Let me be clear that what Jackson is accused of (remember he has still not been convicted of anything in a court of law, and cannot answer to the current accusations) is reprehensible but our reactions today become overboard, a destroy it all mentality, that doesn't solve anything. It may make us feel good to throw the Thriller album in the trash, but what does that really do?  Not supporting the artist in the future, that makes sense, but this "erase history' thing we're on is dangerous.
You can't rewrite history, you can't change history, you can't change decisions you made years ago, you can only learn from them. But how do you learn from something when any memory or remnant of it is destroyed, or the history recounted has been sanitized and edited?
History isn't sugar coated. Real life isn't a Disney movie, the good guys don't all wear white hats and the bad guys wear black, society and human beings are much more complex than that. We see a black and white mentality today, when most of life falls in a gray area.
We need to look at all humans as being, well, human. We are imperfect. Yes, some capable of much worse deeds than others, but no human is perfect enough to idolize. We can admire how someone looks, talks, their intelligence, their talent, but to go beyond that puts our society in great peril. In this media age, what we idolize is a marketed image, packaged and prepared for us to consume, most times that image is dishonest and far from reality.
The selfish self soothing that even leads us to think we can change the past, also leads us to silence anything that we disagree with because it challenges us or hurts our feelings. We need to act in the present, not after the fact in a self righteous effort. In Jackson's case, banning every song he ever sang or wrote, every show he ever appeared on, any monument to his talent, won't change what happened to the number of boys Jackson is accused of molesting. It will never take away the hurt, the damage and the impact on their lives and their families.
Instead of looking backward and trying to take an eraser to the things we didn't like, the things that we didn't act on, the things we turned a blind eye on, the things that make us ashamed, or the things we now realize were wrong, let's learn instead, and go forth with the changes such knowledge brings to us. If we as a society are to ban everything we disagree with, and if we are only allowed to enjoy the art, music, creations, fashions, inventions, of the "perfect humans" in society, life is going to be pretty dull and empty.
So go ahead, put on that Thriller CD you have, download "Billie Jean", keep that video of his Bad concert, but going forth remember the lessons learned, let's look to role models like those defending our Country or our first responders, let's not idolize anyone but admire their talent, and when accusations like this come up, let us be able to seek the truth without being blinded by fame, money, image or agenda. Let us accept our history as what it is – history – and build a better tomorrow from the lessons our history teaches.
Felicia Tweedy is a political activist and professional who has served elected officials and campaigns on both sides of the aisle, and an entertainment industry professional.
COPYRIGHT 2019 ROCKIT NEWS