Is "Creepy Joe" Biden Finished?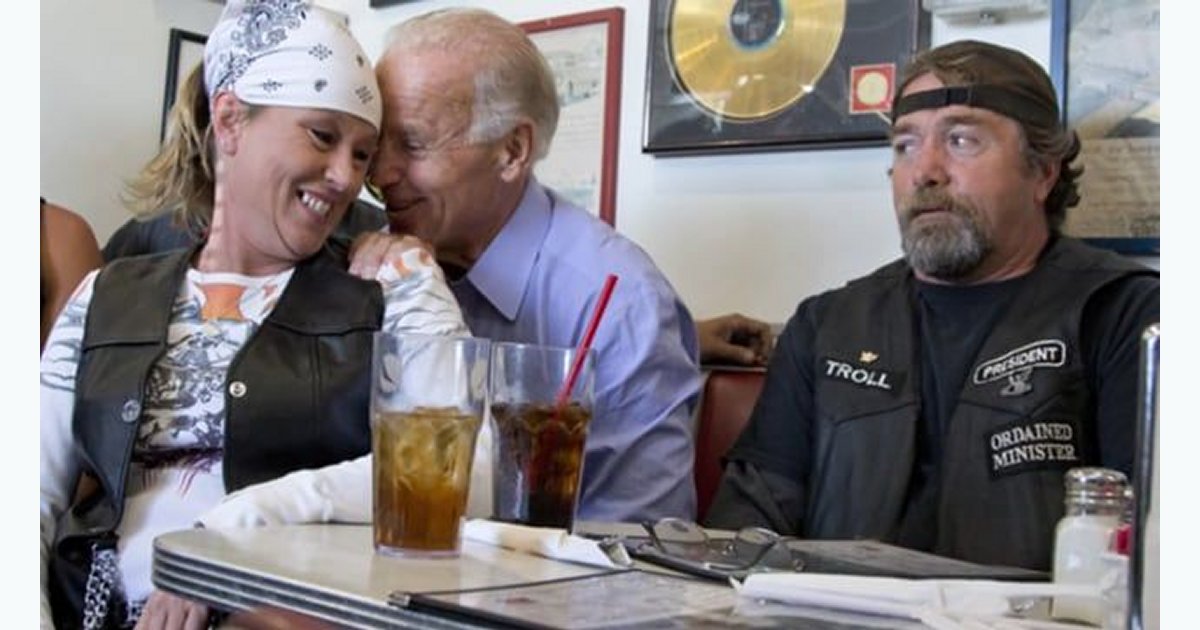 Confident off of Trump's victory in 2016 and his success in office thus far, it's easy for Republicans to feel good about 2020. Historically, incumbents fair well for re-election, and the division on the left seems greater than it was in 2016.
Confidence and optimism is good, but Trump supporters should not take anything for granted. Trump has defied the odds in his election and in his Presidency so far, but that in itself has been contrary to the norms, what the polls say and what the experts predict.
Nothing seems to be a given in the era of Trump. The left seems to be in disarray, with what looks like more Democrats fighting it out for the nomination, than Republicans in 2016, and a platform that seems to be based on one thing – "We hate Trump."
With the increased influence of the far left socialist wing of the Party, the election of people like AOC and Bernie still in the mix, Democrat candidates will have to battle it out to see who can be the most progressive, in order to capture their Party's base. Their problem comes though in the general election where they will need to pull to the center in order to appeal to the moderate and independent voters, even some of their own Party.
This transformation will be difficult and only favors Trump, who still solidly has his base behind him. With all of these aspects being in President Trump's favor, the biggest concern for Republicans is based on one particular probable Democrat candidate. One out of them all that could make Trump's road to victory in 2020, much more difficult, should be be able to capture his Party's nomination. That candidate is Joe Biden.
Joe Biden is a concern that both the far progressive left and Republicans have in common, or should. The concern though comes from different issues. The far left is already on the attack against Biden, before he even gets into the race. Wonder where those political hits aimed at Biden are coming from, the allegations of sexual misconduct? Look no further than the far left, those who are backing candidates like Bernie Sanders or Beto.
Biden's "touchy-feely-ness" isn't anything new. Not long ago, it was laughed about by the Democrats and the media. Google "Creepy Joe Biden" and see the wide array of results that come up.
While his behavior can be a bit on the creepy side, it always appeared that Biden was more the the overly affectionate Uncle, who didn't know what personal space meant, more than a sexual predator. But in the #MeToo era, where women are searching their pasts for "uncomfortable situations" that may qualify them as a "victim" in order to join the brigade, Biden is an easy target.
A woman who was fine with Biden stumping for her when she was running for State office, his behavior being far from a secret, suddenly has a problem years later. Her "uncomfortableness" she feels should disqualify him from office.
Ironically this problem comes just as we enter the month that most politicos feel Biden would enter the race, waiting at least until after the first quarter fundraising deadline to announce. Is it any coincidence as well, that this woman was a Bernie supporter and is now behind Beto?
These allegations have become weapons of the left, why wouldn't they eventually turned against their own? Remember, it's the left that has made it clear that all women should be believed, and all men accused are guilty before proven innocent (think Kavanaugh).
Biden may be a Democrat but he's not the Democrat the far left wants as their nominee. Biden is seen as too white, too old, and while Bernie fits both of those, Bernie is a far left socialist, Biden is not. Biden is status quo, just another person getting in the way of the radical cultural revolution that this group wants to see in America.
Now for Republicans, we may joke about Biden, but we need to be careful to not underestimate the appeal Biden could have as the nominee, especially to a very crucial group of voters which Trump needs to be re-elected. Blue collar voters in States like Pennsylvania and Ohio is what won the Presidency for Donald Trump. I saw the transition take place myself during the 2016 election in a typically Blue State, as I have family in Pennsylvania. Democrats, working in blue collar jobs, couldn't relate to Hillary Clinton, they didn't like Hillary Clinton.
In Western Pennsylvania, where most of my family resides, most are Democrat, labor unions have major influence, these are areas where coal mines and steel mills once thrived, and where the economy has been down for decades. Democrats historically spoke to the issues that mattered most to this demographic but that changed in 2016. Elitist Hillary couldn't reach these people and couldn't address the issues that impacted them the most. This demographic felt "forgotten" and that the Democratic Party cared more about illegal immigrants than these hard working citizens.
While the national labor unions endorsed Hillary, the individual unions in these towns broke ranks and endorsed Trump. Without gains in other large demographics like women or Hispanic voters, this group of voters will be key to Trump's re-election. It's with this same group of voters where Biden becomes a threat to President Trump. Joe Biden has long had an appeal to blue collar, union workers. He comes off as likable, relatable and someone who cares about their issues.
A State like Pennsylvania is still a Blue State even though they turned red in 2016 for Trump. Their Governor is a Democrat and many State and Congressional figures are as well. Biden was born in Pennsylvania, came from a family that struggled to make ends meet, Biden originally supported more liberal Republican candidates, and started his political career as an Independent. These blue collar voters in States like Pennsylvania and Ohio, are still Democrats. Many have not switched Party affiliation, even though they are Trump supporters. You throw a Democrat like Biden into the mix who can steal back those Democrat voters, Trump's campaign will have a major obstacle to overcome.
The good news for Republicans is that Biden has a tough road ahead with his own Party to to grab the nomination. There is the chance that part of his Party could revolt and stay home if someone like Biden is the Party nominee, like many did with Hillary. We have to remember though that the hate for Trump on the far left though is much greater than in 2016, and many could end up going for the "anyone but Trump" attitude in the end, even voting for Biden.
And in the era of Trump, Biden's shortcomings, his off the cuff remarks, even some of these allegations against him, will not have the negative impact it would have had before 2016. Republicans, while most not agreeing with the tactics of the left to deter Biden from running, should be very happy if Biden decides to opt out.
Can Trump still beat Biden with all these factors? Yes, but the road to victory will be much more difficult with a much closer margin of victory compared to the other already announced candidates. It's a rare moment where Republicans and the progressives/socialists find themselves agreeing on something – it's best Biden sits this one out.
Felicia Tweedy is a political activist and professional who has served elected officials and campaigns on both sides of the aisle, and an entertainment industry professional.
COPYRIGHT 2019 ROCKIT NEWS