Omar for DHS? Imagining Bernie Sanders' Cabinet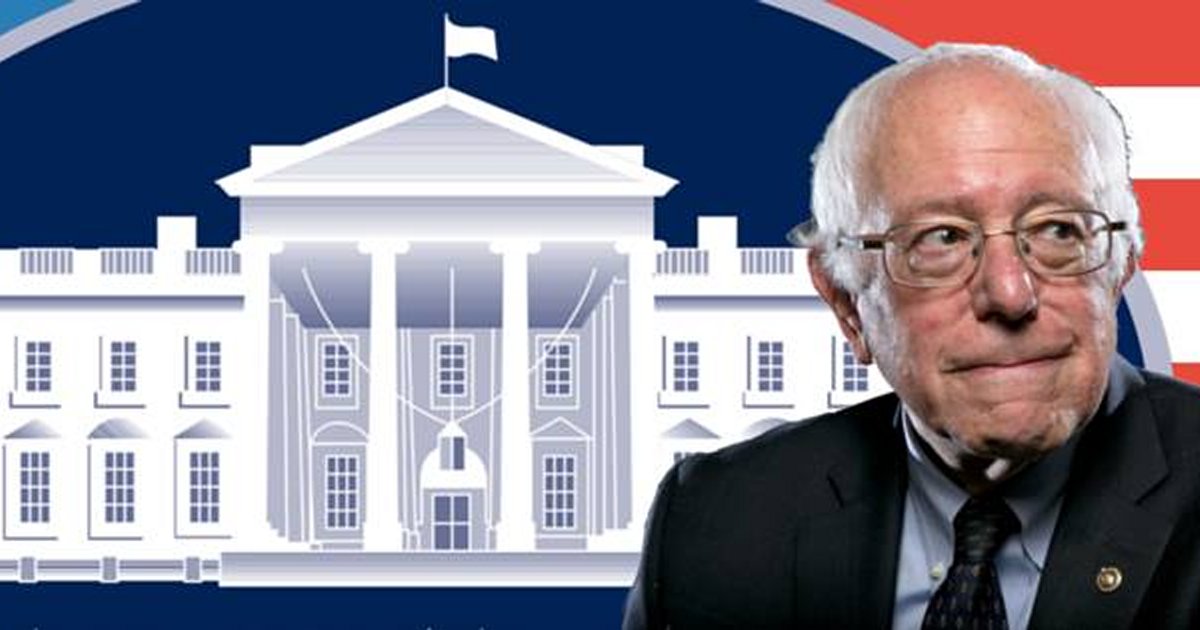 Imagination Highway.
Bernie Sanders as president. What would his cabinet look like?
I would predict an identity politics orgasm! True to leftist form, individuals would not be chosen based on their Merit or qualifications for the job, but merely their outward appearance. If they fit the Diversity paradigm.
Fill in the blanks with your ideas based on what you know about Bernie Sanders of who would go where on the chessboard of communist "perfection"?
Some predictions I have based on fantastical but maybe not improbable choices are:
Ilhan Omar – Homeland Security
Paul Krugman – Treasury
Kamala Harris – Attorney General
Al Sharpton – HUD
Rashida Tlaib – State
Adam Schiff – Director of National Intelligence
Gavin Newsom – Defense
Etc.
I know these sound outrageous and ridiculous, but think about it for a minute. Given who Bernie Sanders actually is, is it that unlikely?
If Bernie Sanders was elected our country would go to hell in a hand-basket in 5 years.
Or less.
My choices may seem outlandish at first, but in reality, his cabinet would resemble the politburo. Full of dogmatists and incendiary personalities with muddled thinking.
As long as they're willing to carry out a socialist agenda. What qualifications do they really need?
Sanders recently stated in a puzzling comment that there were too many white men in power for too long and he could help with that.
Irony seems to be completely lost in the Socialist mindset but never mind. Bernie comes to the rescue like a good white man, and stacks the deck with better choices, because after all he does know better, because he's a white man?
Excuse me I'm a little lost here myself.
But I think Bernie has to compensate for his unspeakable whiteness and his unbearable maleness and therefore his cabinet will reflect the Divine Multiplicity that is our so-called "culture".
And now we enter the Twilight Zone. *Cue creepy music* for those of you too young to remember that wonderful series. The Twilight Zone was actually critical social commentary enveloped in a Sci-Fi format.
The Bernie Sanders White House could actually be a twenty-first-century Twilight Zone redo. Complete with a cast of lizard-like characters, at least on the moral level.
Concentrate your brain here. Maxine Waters in the Department of Education. Green dreamer Alexandria Ocasio-Cortez in the Energy Department, and last but not least, Chelsea Clinton in Commerce.
Scary isn't it? But am I off the mark? Maybe a tad. But you get my point!
Sanders will be like entering the amusement park of politics only with the scariest roller coaster in the world, that everyone has to ride. And of course you get to stand in line. Bernie loves long lines. He even said so. "Bread lines are a good thing!"
His First Act as president will be of course to establish medicare-for-all and bankrupt the country before you can figure out if he has a middle name or not. Does he? I'm just going to call him Vladimir and be done with it.
Robin Blonstein is an opponent cultural Marxism, socialism, and all things politically correct.