Obama Obstructed Investigation of Iranian Terrorism Funding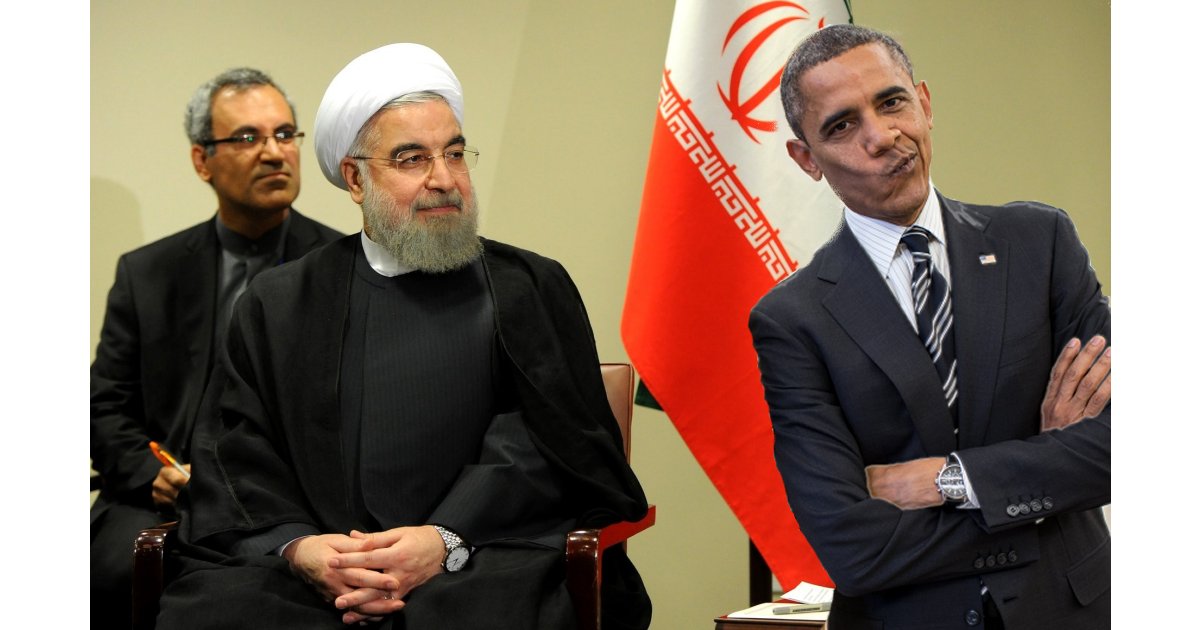 Iranian Foreign Minister Mohammad Javad Zarif dismissed the recent claims made by the French envoy to Washington on Iran's right of enrichment, reiterating that neither the nuclear deal nor its supporting UN resolution ban uranium enrichment by Iran. Meanwhile, the Democratic Party's bigwigs in both houses of the U.S. Congress continue to boast about the Obama-Kerry deal with Iran, which led to enormous amounts of money being given to the Iranian government.
Foreign Minister Zarif in a letter to his counterparts across the world warned of consequences of Washington's adventurist move to designate the Islamic Revolution Guards Corps (IRGC) as a "terrorist organization."
"The Islamic Republic of Iran condemns the illegal and provocative move by the US and warns about the long-term and immediate repercussions of this measure and calls on governments to adopt systematic and precise measures in line with (international) law against the recent US adventurism," Zarif said in the letter on Wednesday.\
On Thursday, all of the media's attention was focused on Trump-impeachment-obsessed Democrats and the majority of their news media minions was focused on the release of Special Counsel Robert Mueller's report on his failure to find anything remotely criminal in President Donald Trump's actions during his campaign and his time in the Oval Office
These President Donald Trump-hating leftists were disappointed that Mueller's investigation showed that: Trump is not now, nor has he ever been, under investigation by the FBI; President Obama's attorney general, Loretta Lynch, told Comey not to call the probe into Hillary Clinton's endless scandals an "investigation," but rather a "matter"; and that Comey himself leaked his own memo about meetings with Trump, giving them to a leftist university professor to secretly turn over to a news media denizen.
There was another hearing that uncovered much more explosive and disturbing information: President Barack Obama and his administration disbanded national security units which were originally charged with investigating Iran's network of Islamic terrorism funding. There are a number of officials within the law enforcement and intelligence communities that if there is anything resembling "obstruction" that needs to be probed it occurred during the Obama administration.
Obama, Valerie Jarrett (born in Iran), Susan Rice and other members of the former President's inner-circle "systematically disbanded" special law enforcement units throughout the federal government that were investigating the Iranian, Syrian, and Venezuelan terrorism financing networks. Obama and his Secretary of State John Kerry were concerned the counter-terrorism units would lead to Iranian officials walking away from Obama's precious nuclear deal with Iran, according to a former U.S. official with expertise in dismantling criminal financial networks.
The key witness during the Iran hearing, David Asher, had worked for U.S. Army Gen. John Allen at both Defense and State Departments. He testified before Republican and Democratic members of the House Foreign Affairs Committee that top cops and spies with several key law enforcement and intelligence agencies in the Obama administration were intentionally prevented from targeting the terrorism financing operations of Iran, Hezbollah, and Venezuela during Kerry's nuclear negotiations with his Iranian counterparts.
After months of investigating President Donald Trump's unproven conspiracy with Russia's President Vladimir Putin to derail the presidential campaign of Hillary Clinton, some lawmakers are turning their attention to the alleged deception by President Barack Obama and his minions to get his "do or die" nuclear deal with Iran.
Republican leaders of the House Committee initiated a full-scale investigation into the Obama administration's activities getting a nuclear deal many believed was a farce at best, a deadly mistake at worst. They are also probing last year's controversial prisoner swap with Iran for over a billion dollars.
Lawmakers and national security experts believed – and continue to believe – that Obama, his Secretary of State John Kerry and White House advisers actually hurt the U.S. government's effort to end Iran's nuclear weapons program. The so-called "pact" was also sold to the American people as a step in the right direction to ceasing the Iranian government's weapons trafficking networks.
"A number of former intelligence and counter-terrorism officers were concerned with the way the deal was negotiated and the misrepresentation of the nuclear pact's details by Obama's questionable national security team," said former military intelligence operative and police unit commander George O'Brien. "Remember how the assistant national security adviser Ben Rhodes admitted to being deceitful in order to get the deal accepted? That alone should have triggered a probe not only by Congress, but also the Justice Department," Lt. O'Brien said.
Jim Kouri is a member of the Board of Advisors and a former vice president of the National Association of Chiefs of Police, who has served on the National Drug Task Force and trained police and security officers throughout the country. This article originally appeared in Conservative Base  and is reprinted by permission of the author.
COPYRIGHT 2019  CONSERVATIVEBASE.COM