Aborted Fetal Tissue Used to Create "Humanized Mice"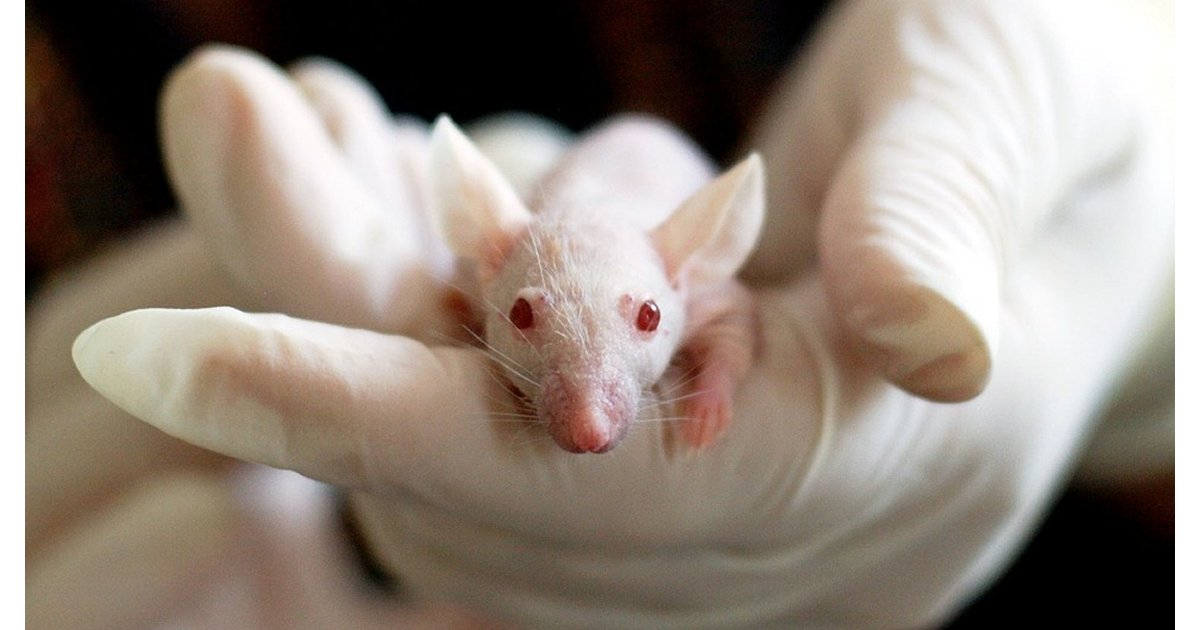 Following the investigation of Planned Parenthood as the result of the release of a series of videos by citizen journalist David Daleiden and the Center for Medical Progress (CMP), the U.S. Senate's Judiciary Committee obtained additional evidence revealing that Planned Parenthood, its affiliates, and the fetal tissue traffickers have violated the federal ban on buying and selling the body parts of unborn babies. Unfortunately, President Trump's Attorney General Jeff Sessions did absolutely nothing to investigate the morbid procedure.
Just this year, officials at the U.S. Department of Health and Human Services (HHS) announced it has granted another extension to a contract it has with the University of California at San Francisco that requires scientists at the UCSF to make "humanized mice." The first contract awarded by HHS to the university was 90-days as will be the extension, said officials.
These creatures — called "humanized mice" by both university and HHS staff — are made by implanting mice with human tissues taken from late-term aborted babies. The HHS's multi-million-dollar contract with UCSF that requires the construction of these "humanized mice" creates a demand – driven by federal tax dollars – for tissue taken from late-term aborted babies.
According to an estimate it has published on its website, the National Institutes of Health (which is a division of HHS) will spend $95 million this fiscal year alone on research that–like UCSF's "humanized mouse" contract–uses human fetal tissue.
With immense increase in the successful advancement of modern techniques used for genetic engineering, many in both science and politics believe humanized mice have become an important aspect of biological research. Although the ethical aspects of these operations continue in the fields of medicine and law, these mice are used to mimic human conditions and apply potential therapies more efficiently, without any of the risks involved with using human patients.
"I have a serious problem with such research methods. It's troubling to see any animal being forced tp participate in such experimentation. It's doubly troubling to see the use of terminated babies being used to create what are basically Frankenmice," said former criminal prosecuting attorney, Janice Herzong.
Public-interest law firm Judicial Watch announced it has filed a Freedom of Information Act (FOIA) lawsuit against the Department of Health and Human Services (HHS) seeking Food and Drug Administration (FDA) documents about the purchase and use of human fetal tissue obtained from abortion clinics that was used by FDA researchers in "humanized mice" testing.
When investigative journalist James O'Keefe showed the nation videos of Planned Parenthood boasted about selling the body-parts of unborn babies, he was condemned by left-wing politicians, activists and their news media partners.
Judicial Watch Files Lawsuit Against U.S. HHS
According to the attorneys and investigators at Judicial Watch, they've filed a lawsuit in the United States District Court for the District of Columbia (Judicial Watch v. U.S. Department Health and Human Services(No. 1:19-cv-00876)) after HHS failed to respond adequately to a September 28, 2018, FOIA request for:
All contracts and related material exchanged between the Food and Drug Administration and Advanced Biosciences Resources (ABR) for the provision of human fetal tissue to be used in humanized mice research.
All records reflecting the disbursement of funds to ABR for the provision of human fetal tissue to be used in humanized mice research.
All guidelines and procedural documents provided to ABR by FDA relating to the acquisition and extraction of human fetal tissue for its provision to the FDA for humanized mice research.
All communications between FDA officials and employees and representatives of ABR related to the provision by ABR to the FDA of human fetal tissue for the purpose of humanized mice research.
The FDA on July 25, 2018, signed a contract to acquire human fetal tissue to transplant into "humanized mice" so that the mice would have a human immune system.
The Trump administration in September 2018 halted the FDA's contract with Advanced Biosciences Resources, which sold fetal tissue it obtained from abortion clinics to the FDA for use in animal testing. Additionally, HHS said in a statement on September 24, 2018 it was "conducting an audit of all acquisitions involving human fetal tissue to ensure conformity with procurement and human fetal tissue research laws and regulations."
Members of Congress, in a September 17, 2018, letter to FDA Commissioner Scott Gottlieb, raised concern over the FDA's signing on July 25, 2018 of a $15,900 contract with ABR. It was the eighth contract between FDA and ABR since 2012.
In the letter to the FDA, the Congress members noted that separate 2016 investigations by the House Select Investigative Panel on Infant Lives and the Senate Judiciary Committee found that ABR paid abortion clinics $60 per "single aborted fetus" and sold the body parts to researchers at fees of $325 per "specimen" (brain, eyes, liver, thymus and lungs).
"Why are U.S. taxpayer dollars being used to contract with a company alleged to have trafficked in baby body parts? Judicial Watch is demanding a full accounting of the procedures as well as the funds used in this disturbing experimentation," Judicial Watch President Tom Fitton said.
UPDATE: Trump White House informed Conservative Base of the following:
"The Trump administration recently halted another research contract that used taxpayer dollars to purchase aborted baby body parts."
According to GOP strategist Michael Barker, "Pro-life advocates have been putting pressure on the Trump administration to stop funding research projects that use aborted baby parts, and it appears the administration is listening. It canceled a Food and Drug Administration contract in September. Then last week, the administration sent word that it would not renew another."
Jim Kouri is a member of the Board of Advisors and a former vice president of the National Association of Chiefs of Police, who has served on the National Drug Task Force and trained police and security officers throughout the country. This article originally appeared in Conservative Base  and is reprinted by permission of the author.
COPYRIGHT 2019  CONSERVATIVEBASE.COM