Start With Immigration, Not Infrastructure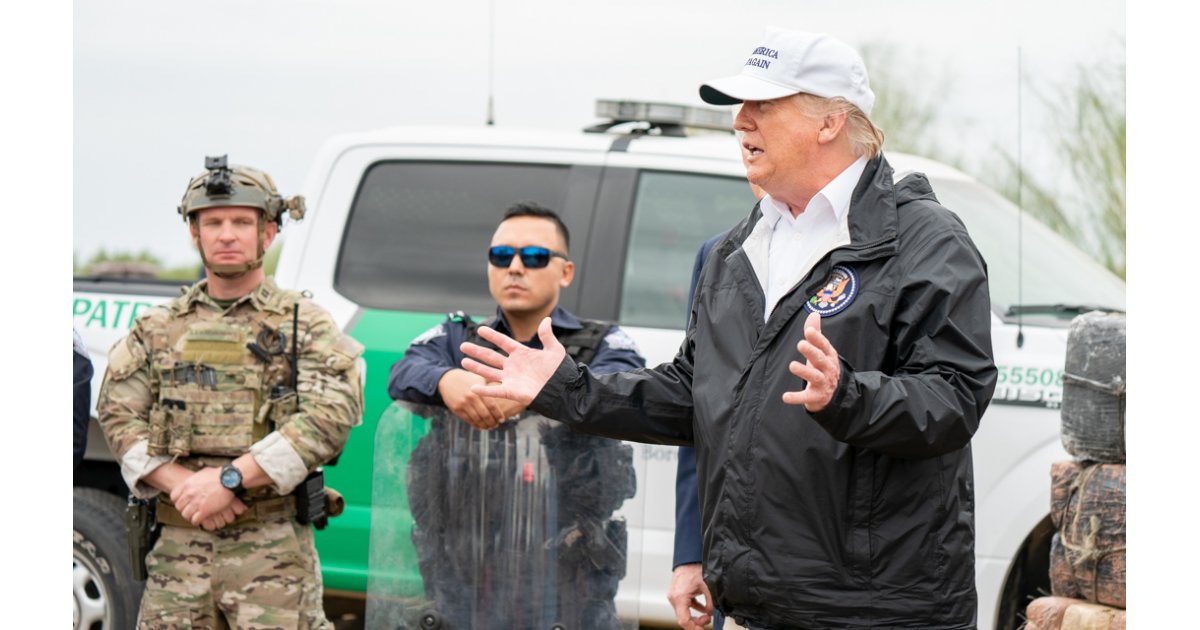 Immigration — President Donald Trump's signature issue — will be as key to his re-election as it was in 2016.
This is why it should be the priority issue — not infrastructure — as the Administration seeks to work a legislative deal with House Democrats.
The president's tentative and recent agreement with Democratic leaders to earmark $2 trillion for infrastructure improvements is good and positive.
Still, it faces serious pushback from Republican lawmakers and so-called "deficit hawks."
Even acting White House Chief of Staff Mick Mulvaney grasps the problems.
"Is it difficult to pass any infrastructure bill in this environment, let alone a $2 trillion one, in this environment?" Mulvaney asked during a Washington Post interview. "Absolutely."
The 2020 general election is a mere 18 months off.
Even if an infrastructure bill passed tomorrow, hardly any jobs will actually be created in time for next year's election.
No jobs, no votes.
Meanwhile, immigration is a pressing matter for several reasons.
We see the humanitarian crisis along our very border.
And fixing the border and immigration will cost little compared to a big public works bill.
Signing an immigration and border security bill will give the President a huge benefit in 2020.
A Harvard-Harris poll taken early last year suggests that Americans support giving Dreamers — those who entered the United States illegally as children while accompanied by their parents — some type of legal status.
And a HarrisX poll taken late last year found that 56 percent of Americans back a compromise on immigration between Democrats and Republicans.
The issue is an important one.
Just prior to last year's midterms, immigration was seen as the single most important issue facing American voters, with the economy running a close second, according to a Reuters poll.
Hispanics seem ripe for the President and GOP to win over.
Hispanics are culturally conservative. They come from societies that respect strong leaders. And they admire business success.
We all expect the 2020 election to be close. And Hispanic voters could decide the winner.
Consider in 2004, George W. Bush just barely beat Democrat John Kerry.
Bush did so by winning over 44 percent of Hispanic voters, according to the exit poll.
In the 2016 election, then-candidate Donald Trump won just 29 percent of Hispanic voters.
I have little doubt that if he delivers by securing the border and signing a fair immigration act, President Trump can win over a sizeable number of Hispanics, who will play a key role in states like Florida and Arizona, not to mention many other states.
Such an immigration compromise should include giving illegals work status, require they pay taxes and restitution, and offer a way for them to eventually gain citizenship.
At the same time, Democrats need to fund and support a vigorous border security program.
My guess is that the Democrats don't want President Trump to agree to an immigration bill. They would prefer a polarized vote come November 2020.
Yes, infrastructure is important for the nation.
For the moment, the Republicans in Congress would be smart to push for immigration reform and border security first, then agree to an infrastructure bill.
Christopher Ruddy is CEO of Newsmax, one of the country's leading conservative news outlets. Read more Christopher Ruddy Insider articles —Click Here Now. This article originally appeared in Newsmax and is reprinted by permission.