Terrorist Training Camp Arrests Highlight Open Border Risks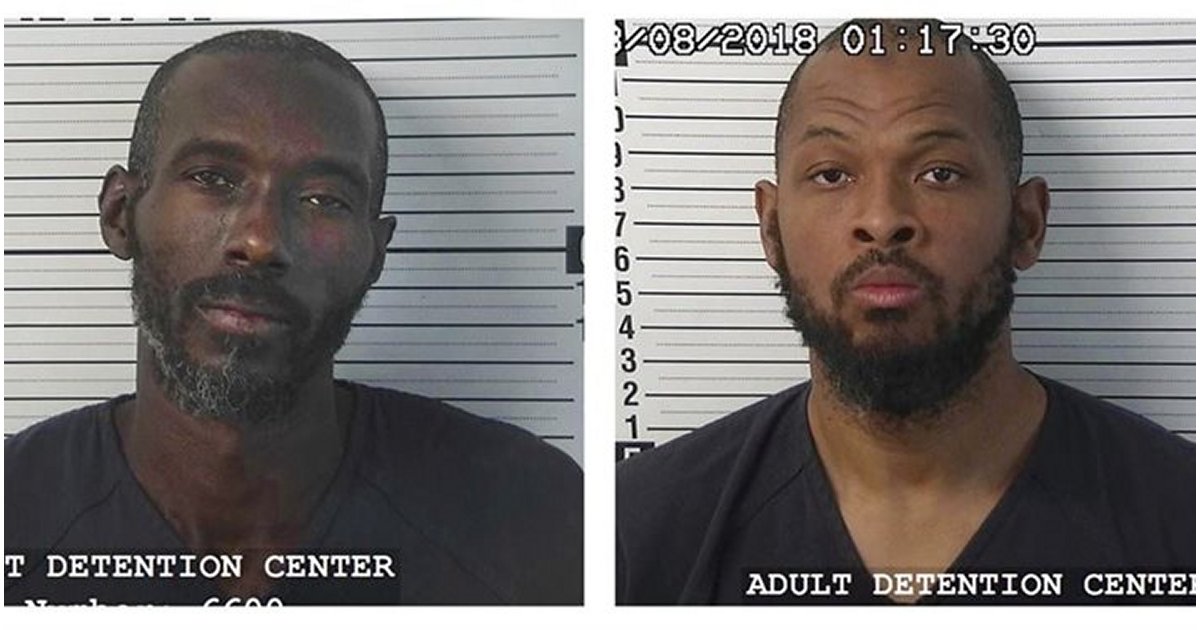 Special agents from the Federal Bureau of Investigation (FBI) recently uncovered a homegrown terror training camp in Alabama. "The hidden campsite, much like a compound in New Mexico, Siraj Wahhaj and four additional Islamist suspects who were also training children as young as 10-years old to carry out deadly terror attacks on American soil."
The children were said to be living under abusive conditions.
In mid-March, a federal grand jury in New Mexico indicted the five radical Muslims. The leader of the group, Siraj Wahhaj, is the "son of Imam Siraj Wahhaj, a former board member of the Council on American-Islamic Relations (CAIR)." Although the imam is not responsible for his son's actions, he himself "is on record urging a violent overthrow of the 'filthy' U.S. government. The elder Wahhaj gave an opening prayer at an event held by the Democratic."
Siraj Wahhaj, who shares a name with his son who was arrested on Saturday, testified as a character witness for Sheik Omar Abdel Rahman, the notorious "blind sheikh" who was convicted in 1995 of plotting terror attacks in the U.S. including the first bombing-attack against the World Trade Center.
"The recent discovery and report by the FBI regarding the Islamic-Jihad Training camp hidden in Alabama, is simply another find in a short but significant list of training camps hidden across America.  Some of us have been factually reporting on Middle Eastern terrorists dribbling into the United States through a very porous 2,000-mile-long southern border for years," Dr. Rapacki noted in an email sent to the National Association of Chiefs of Police.
Various artifacts, training manuals and students' notebooks containing descriptions of potential targets have been discovered in the southwest deserts of Arizona and eastern California especially.  Additional soldiers from a host of Middle Eastern countries hostile to America have been slipping through the easily compromised southern border.
We are most fortunate to have located another "bad guy" training camp.  But how many are still out there!  How many "sleeper cells" really exist within our country?
More than 10,000 illegal aliens from countries designated as state sponsors of terrorism are living in the United States, according to federal data. The countries of origin include Iran, North Korea, Syria and Sudan, said the Immigration Reform Law Institute (IRLI).
The illegal aliens either have been ordered deported or have pending deportation orders hanging over their heads, despite remaining in the U.S., Breitbart reported.  A total of more than 1.7 million illegal aliens remain in the U.S. despite having been ordered deported or having pending deportation orders.
In an exclusive interview with SiriusXM Patriot's Breitbart News Tonight, IRLI Executive Director Dale Wilcox said the issue of having thousands of illegal aliens living in the U.S. from countries that sponsor terrorism is a "very dangerous situation."
Wilcox said:
We have 10,000 aliens … some of them are criminals and that's why they've been ordered removed. You could have some that might have come into the country legally at some point. However, they've committed crimes and they've been ordered removed. [Emphasis added]
Then of course you have your garden variety of illegal aliens who have jumped the border or overstayed a legitimate visa. And they've been told to go home and yet they're continuing to hide out in this country which only stresses the danger of sanctuary jurisdictions. [Emphasis added]
California has the largest population of Iranians outside of Iran. California is a sanctuary state. California is not cooperating with immigration authorities, so their sanctuary law is preventing ICE from removing these individuals. Of that number 10,000 … 6,000 of these individuals are Iranian. We've had hearings here recently in Congress where U.S. intelligence officials have stated there are Iranian sleeper cells inside the United States, ready and waiting for the order. [Emphasis added]
People have to understand how dangerous this is in these sanctuary cities because the first attack on the World Trade Center … the New York subway bombing conspiracy, and 9/11, all of these plots were perpetrated by immigration violators. This is a very dangerous situation. [Emphasis added]
Jim Kouri is a member of the Board of Advisors and a former vice president of the National Association of Chiefs of Police, who has served on the National Drug Task Force and trained police and security officers throughout the country. This article originally appeared in Conservative Base  and is reprinted by permission of the author.
COPYRIGHT 2019  CONSERVATIVEBASE.COM