California Gives Free Health Care to Illegals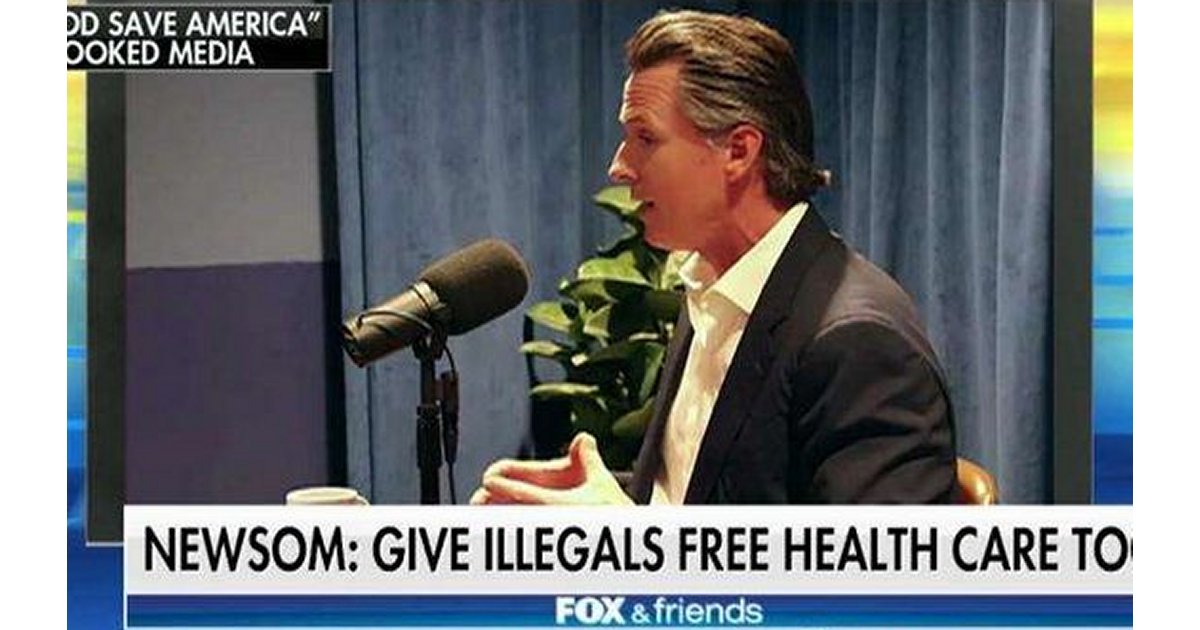 Just when you think California couldn't get loonier than it already is….
California is now the first State ever to offer health insurance to young adults who are in this country illegally.
As part of a compromise between the Gove​​rnor and the Democrat ruled State Legislature, part of the State's budget plan will allocate funds to offer low income adults ages 18-25, who are in the US illegally, the California Medicaid program.
While eligible Illegal immigrants will be offered health insurance, many of California's legal citizens are without such benefits, and others are drowning in high premiums. Now these same citizens will be forced to pay, via taxes, for benefits they don't even have, for those who are breaking the law just by being in this Country. Taxpayers will be on the hook to the tune of $213 billion for the larger plan that encompasses these benefits.
While what our so-called "leaders" do in this State rarely surprises me, I have been surprised at the public reaction California. It takes just a look through the social media of news sources in the State, to see Californians, from all political ideologies, outraged, especially in large cities like Los Angeles, where the problems facing the city are mounting and money is always short.
I live in California, in Los Angeles, where the failures of the Democrat ruled local and State governments are quite apparent. Los Angeles Mayor Eric Garcetti has earned the nickname of Garschitty, and online petitions and movements are springing up all over the place to Recall the Mayor. Even in my liberal neighborhood, people have had enough of his lack of leadership, lack of action and his misplaced priorities.
Former NFL star running back Herschel Walker stated the obvious when he tweeted, "Not to point fingers at California, but why would you give free healthcare to illegal immigrants when your streets are littered with homeless legal residents, trash, and tents?"
Mayor Garcetti has been more concerned with Los Angeles being a sanctuary city, more concerned with bringing the Olympics here in 2028, and at one point more concerned with his possible run for President. At the State level we have Governor Gavin Newsom, along with a super majority of Democrats in the State House, that are more concerned with political ideology, opposing Trump, and helping illegal immigrants, than their own taxpayers. As usual with Democrats, it's as if money grows on trees in this State.
Just how crazy is this multi-billion dollar program that will give illegal immigrants health insurance? Misplaced priorities doesn't even sum it up.
Meanwhile California residents will still have to cover the skyrocketing costs of their own health insurance, while also paying the taxes to give free health care to immigrants. What is the point of being a Californian any more?
Felicia Tweedy is a political activist and professional who has served elected officials and campaigns on both sides of the aisle, and an entertainment industry professional. 
COPYRIGHT 2019 ROCKIT NEWS