Charlottesville Erases Thomas Jefferson's Birthday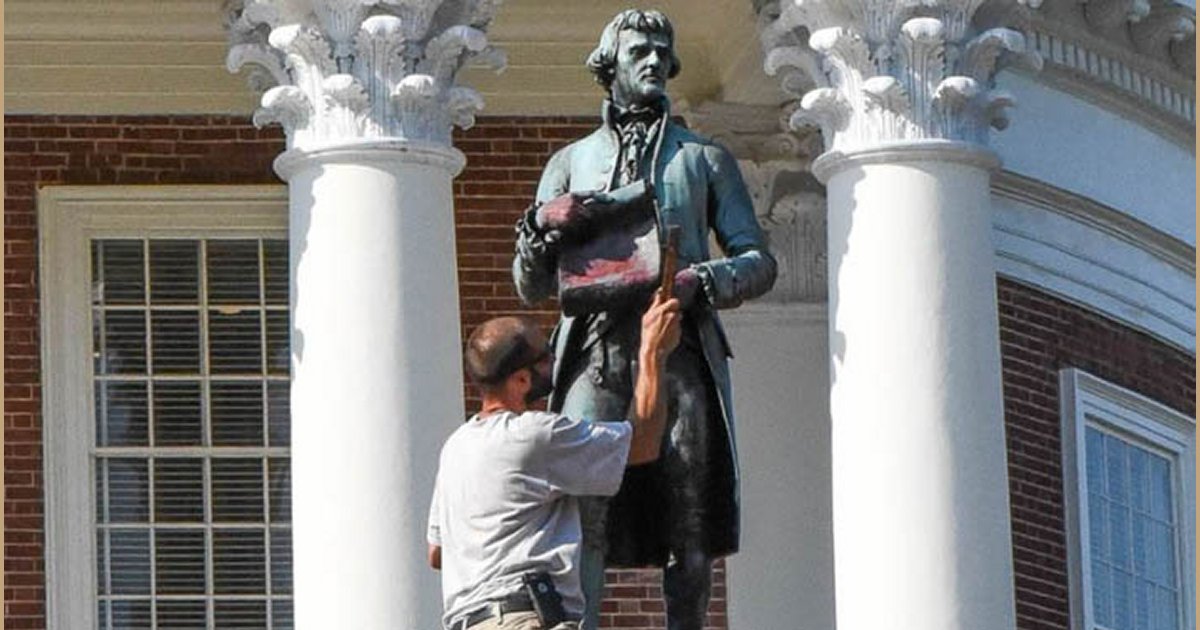 Fox News reports:
Thomas Jefferson's birthday, April 13, will no longer be a holiday in the Founding Father's hometown of Charlottesville, Va., the city council decided Monday.

City officials voted to scrap the holiday in honor of the slave-owning third president of the United States and instead adopted Liberation and Freedom Day, to be celebrated each March 3. The holiday commemorates the day U.S. Army forces arrived in Virginia in 1865, near the end of the Civil War, the Washington Times reported.
Disgusting and shameful. Especially coming on the eve of celebrating one of Thomas Jefferson's finest achievements, drafting the Declaration of Independence.
This Independence Day I urge people to not only reflect on this great country, but come to terms with the direction it's going at the hands of liberal apologists who are also the modern day racists.
White people need to wake up to the fact that there is a movement in this country that is not trying to bring equality, they want reverse discrimination. They want to erase America's history and replace it with their negative, destructive version.
It's time to stop rolling over and giving in as many seem to do today, and just excuse it as "well that's not that important, or not that big of a deal." Little by little there is a chipping away going on in our country and it's starting to move at a much rapid pace.
Wake up before it's too late. We have some very radical, violent and extreme people leading the efforts to fundamentally change America, followed by a group of ignorant people who buy into whatever is told to them and feel guilty for who they are cause the PC police said so – and we need to realize that.
And yes I know what I just said would be considering "controversial" or politically incorrect – and that's just fine.
Felicia Tweedy is a political activist and professional who has served elected officials and campaigns on both sides of the aisle, and an entertainment industry professional. 
COPYRIGHT 2019 ROCKIT NEWS